Five cool restaurants in Rome

The most populare kitchen in the world is the italian. It is easy to understand why, simple and tasty, fresh ingredients compose a wonderful pasta dish.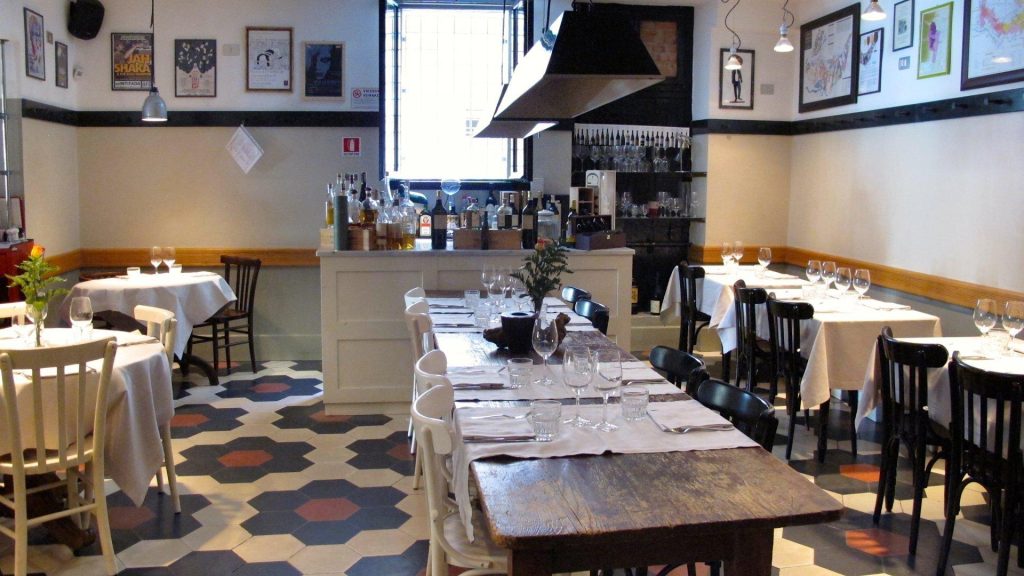 Primo al Pigneto, Rom
We would like to present five restaurants in Rome:
Primo al Pigneto
Via del Pigneto, 46
The Pigneto area in ​​Rome has become a new culinary center and is buzzing with newcomers and innovative restaurants creating new Italian gourmet food. Primo al Pigneto is one of those newcomers that in just three years managed to become one of the best taverns in this area. The restaurant is innovative andthe chefs works with typical  and local produce. The kitchen recreates the traditional ways of cooking and puts togheter a creaitve and traditional menu. The dining  room is simple but trendy furnished.
Metamorfosi
Metamorfosi
Via Giovanni Antonelli, 30
Located in the Parioli area, Metamorfosi is a restaurant with Swedish connections, . Thes owner, Roy Solomon Caceres is from Colombia and his Sous Chef is Swedish. The food is innovative, beautifully presented and quite expensive.  Metamorfosi also serves a tasting menu, for about $160 per person. Startes cost about $30 and and you can choose among a Wagyu beef, (kobe ​​beef) with 'nduja (a strong pepper paste from southern Italy). Main courses from about $45. Financial Times praises this restaurant for its quality, flavor and innovation.
Roscioli
Roscioli
Via dei Giubbonari 21
Of all the choises of restaurants in Rome, one always end up at Roscioli. Two brothers run this restaurant, but it is so much more than just a place to eat in. Here's a deli counter, wine club and a bakery, which is one of Rome's oldest bakeries. The philosophy is: always use the best ingredients! And many come naturally from their own deli counter. Dishes are classic italian in this restaurant.
Ottavio
Via di Santa Croce in Gerusalemme 9
Ottavio is run by Adel and Anna and is a trendy restaurant with a chic and tasteful decor. This restaurant is specialized in seafood, raw or cooked, and the food is superb. With a friendly atmosphere and service, modern decor and a lovely outdoor terrace this is a popular restaurant.
Osteria La Gensola (foto: Leah Travels)

Osteria La Gensola
Piazza della Gensola 15
A very classic and traditional restaurant in Trastevere that also has the reputation of being one of the best, if you are looking for seafood and fish in the Italian capital. Simone and his wife operates this restaurant, very few tourists finds it here, with elegance. Italian dishes are served and the carbonara is said to be the best in the city. The carbonara originates from Rome.