Stockholm, from old to new buildings
26 mars, 2015
The city of Stockholm was founded in 1252 and in 1436 it became the capital of Sweden.

Old Town in Stockholm, one can se the remainings of the old wall, dated back to 1300-hundreds. This place is very picturesque and as cobbled roads, narrow streets, worn and torn stairs and pavements. The houses are leaning from old age and some of the oldest restaurants and bars can be found here.
The Swedish Royal Palace is also in Old Town. The Royal Palace was completet in 1754 and has more than 600 rooms and living rooms.
It is one of Europe's largest and most dynamic palaces. This combination of royal residence, workplace and culture-historical monument open year round to visitors makes the Royal Palace of Stockholm unique amongst Europe's royal residences.
A traditional house in Sweden is the wooden house, painted in red and white. This is a house to be found all over the country. Some have shutters , also painted in red and white, some decorated with a heart. In Stockholm you can see this houses at Skansen, the outdoor museum.

The Corniche of Stockholm, Strandvägen hosts some of the city's moste beautiful buildings, one of the more expensive areas to live in Stockholm. In its vicinity is the Royal Park, Djurgården.
Djurgården was an old hunting ground for the royal family and hosts today luxury homes, museums, restaurants and is still a great park to stroll around in.
The Globe, is the largest hemispherical building in the world and is a sporting and event arena. Not only fotboll games are held her, but concerts and larger events. There is a ride one can make, The Sky View, it takes you up on top of the Globe for a spectaculare view of the town.
Also read about: The Woodland Cemetery >
Du kanske också gillar
28 september, 2016
27 februari, 2020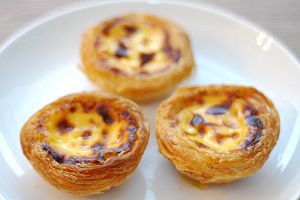 24 november, 2013