Gösta and Ingrid, a swedish couple travelling a lot, has contributet with this article about Edinburgh
Edinburgh
One day in May, we headed towards Scotland and Edinburgh. The trip went from Gothenburg via Copenhagen and then to Edinburgh. After a couple of hours on the road we were finally in place. We took a taxi to the hotel and the journey took about 30 minutes. Checked in and excited to be there, it was time for lunch  so we walked towards the city center. The hotel was about 15 minutes walk to the city.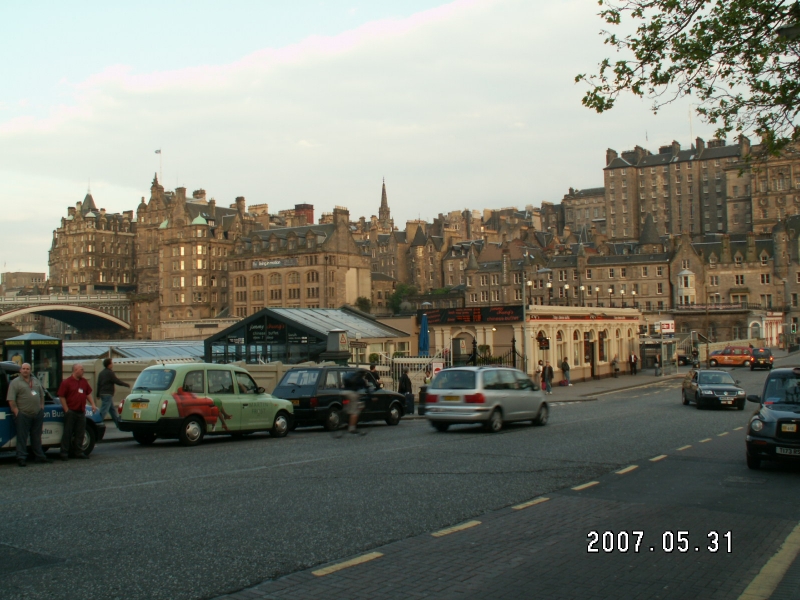 We found a lively pub that had lunches and it was a typical Scottish dish, peppery bangers and mash. And one or two pints of beer. Edinburgh is a vibrant city and it is full with local buses everywhere. I do not think we've been anywhere where we have seen so many buses at the same time. However, we chose to continue walking and we decided to go to Old Town and explore it.
Old town
We took no chances this day but walked along the major streets. It is a beautiful city despite all the houses look the same, both in color and appearance. In the old town there are many small shops, cafes, restaurants, pubs and whiskey shops. The view from the top of the hill above the town is magnificent and you can see the contrasts between the old and the new part and also how the city spreads out toward the sea. Tired after an early morning and travel, this was enough for us for the first day, we took a light dinner on the way home and fell asleep pretty early that first night.
Day two we decided to see a bit more of the city and hopped on a hop-on hop-off bus that emanated from the center. We learned that Sean Connery comes from this city and the castle at the top of the old town was the high seat of the family Stuart, Queen Elizabeth's family. You can get off when you want on these tours, but as the journey only took a little over an hour we took the tour and never left the bus. When we got back to the old town we went in to a whiskey shop for som sampeling.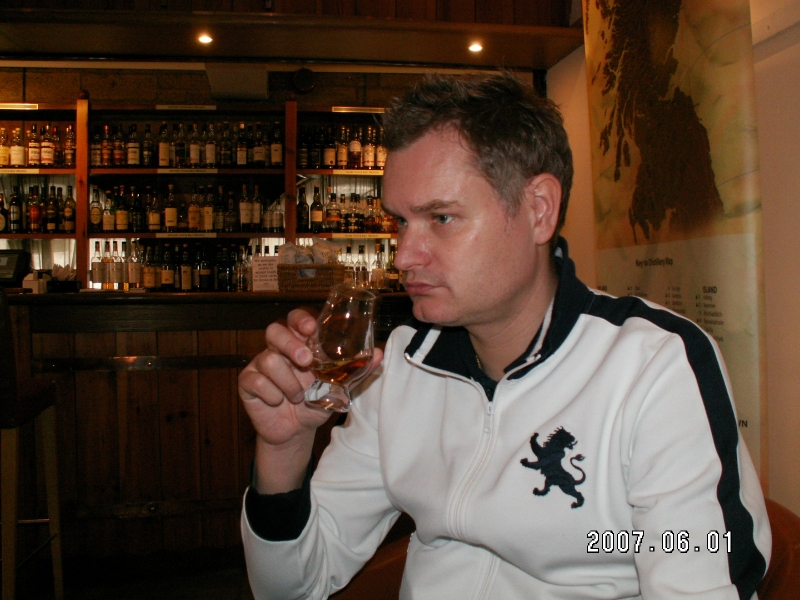 The smokiness of the whiskey hits hard and fast
We tried three varieties, a mild, light smoky and a very smoky sort. Mostly to get to know the difference between Scottish whiskey. We went up to Mary Stuart Castle and on our way we were greeted by a traditional Scottish wedding couple, she in a white dress and he in a kilt. Bagpipes played loud and they kept the wedding here, top of the city.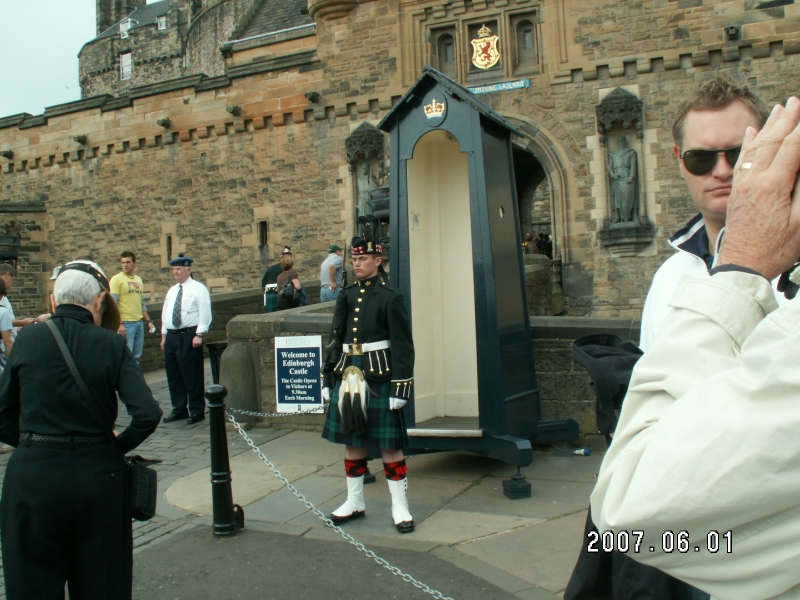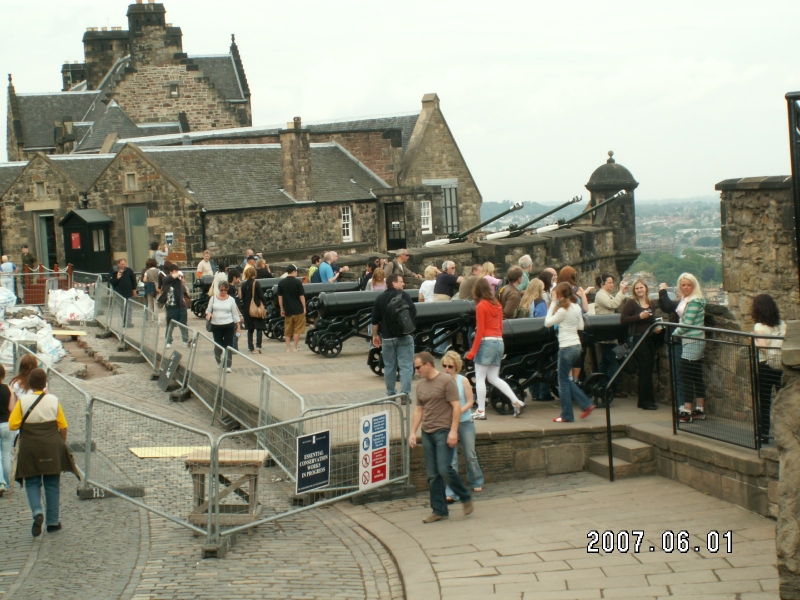 A lot of tourists comes here and the view is fantastic, the little castle or fortress, consists of many different buildings and a wall around. We strolled ahead and ate a classic fish and chips at a restaurant and then a little shopping. Among other things, we had to visit a shop where they sold kilts, swords and other accessories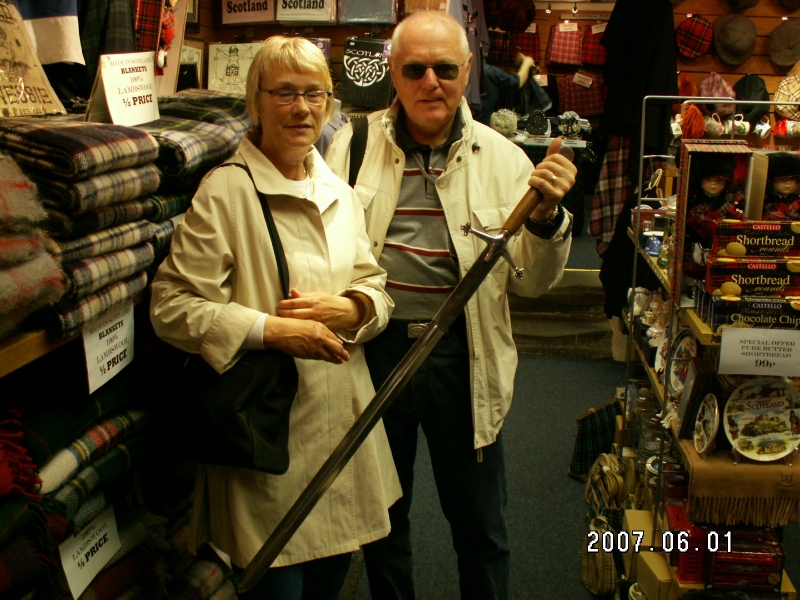 Time for shopping?
We went back to the hotel and rested a bit before we returned up to the old town and found a little restaurant where we were lucky enough to get a table. It was truly a busy night, every single restaurant or pub was fully booked and all thai and chinese restaurants had a waiting list. We ate well and drank wine with dinner and strolled out onto the streets again, slowly back down to the New part of town.
The New part of town has verything from shops to football stores and a lot of bars and restaurants, and everywhere it was filled with people. We found a small bar with an outdoor seating and sat there for a while and enjoyed some cold drinks and enjoyed looking at all the people passing by.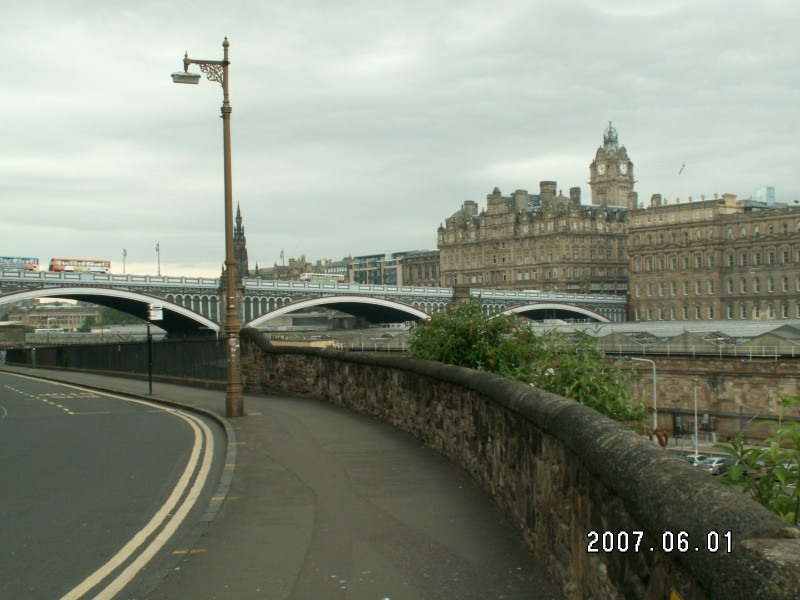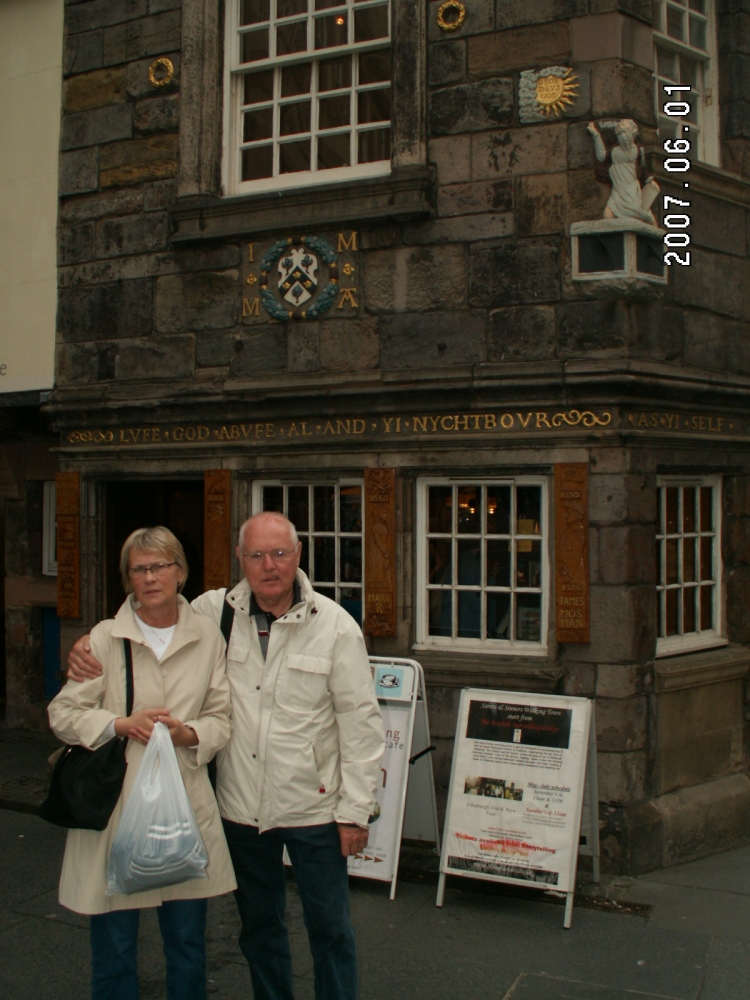 Some shopping before we decided to wrap it up and went back to our hotel. The following day we did not have so much time, the flight was in the middle of the day so we checked out and went to the airport.
Edinburgh was a nice town where there is always something going on and we will return here and see a bit more of the countryside.